About Richelle
How it started...
From a very young age, Richelle was interested in horses. She rode her first pony at the age of 5, and fell in love with horses.
When she was 8, Richelle began riding and caring for a pony called Miss Pepper. With Miss Pepper, Richelle took her first lessons at the stables and she also took part in her first competition
Joep
By now, Richelle was crazy about horses, and her parent saw that this would not go away quickly. On her 10th birthday, Richelle was given her first pony, named Joep. In her very first competition with Joep, they won first prize in Class B. They competed many times, and eventually Richelle and Joep became Dutch Champions. They continued to compete in Z1 level, unfortunately, Jope was diagnosed with arthritis and his career in dressage was over.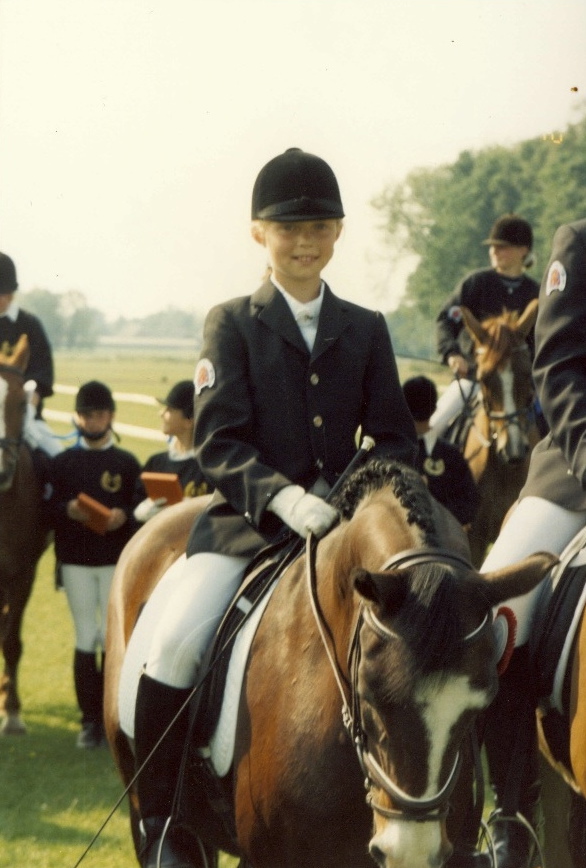 Hogewalt's Sultan
After Joep's retirement, they were searching for a new pony. They found the beautiful, 10 year old Hogewalt's Sultan. Richelle and Sultan clicked immediately, in 2 months they were reserve champion in the Z1, and in the same year they were selected in the European Championship team for Holland.
Richelle competed 4 times in the European Championship on ponies by her 16th birthday. With Hogewalt's Sultan, Richelle has won many great national and international competations, including being several times Dutch champion and winning silver and bronze medals at the European Championships.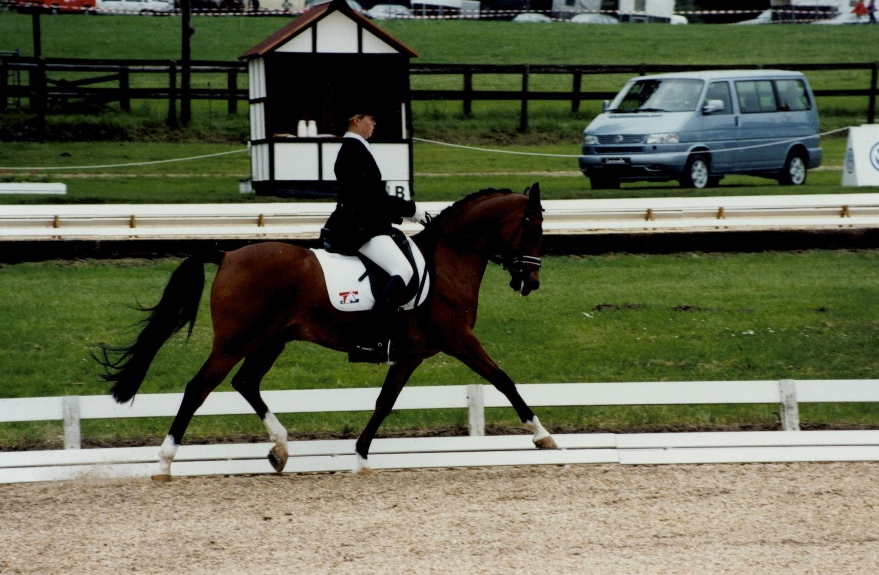 Gianna Nannini
When Richelle became too old to ride ponies, her next step was horses.
Gianna Nannini was her first horse at the Juniors level. Together they won silver at the European Championships Juniors.
After the juniors she was in the A Part of the Young Riders where they places 21st.
They also competed successfully multiple times in the Light Tour nationally and internationally
Gianna Nannini is now retired and is a proud mother of a mare named Giannini (Lord Loxley) (2009) and Gianno Stallion (Krack C) (2011)
Lest Best V
In 2008, Richelle received Lest Best V. A few years earlier Richelle rode and trialled Lest Best V for some buyers who wanted her opinion on whether it was a good horse for their daughter Nathalie Eijkern. 4 yearss later, Richelle had Lest Best V in the stable and immediately there was a click. The first time they rode together, they won. They were reserve champion of the small tour in 2008 and became Dutch champion Small Tour in 2009. Also in 2009, they won the kur to music at the Jumping Amsterdam International Grand Prix. In November 2009, they had another successful start in a Grand Prix event. In 20090, they were the perfect team. Unfortunately, tragedy struck the day after Christams in 2009, when Lest Best V broke his leg. There was nothing more to do and Lest Best V had to be put down.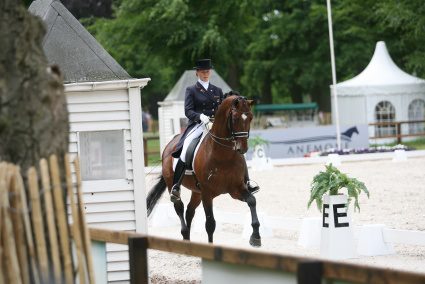 The successors
Despite how difficult it was losing Lest Best, Richelle wanted to contiune with the sport she loved. Luckily she had some young horse in the stable who she could give her attention and energy to. She is hoping to take Wonder and Special Star to compete nationally and internationally.
It is the unconditional love which the horses give to her, which drives Richelle's
passion in working with horses.